ACC's Shame, more than 25 years of bullying and corporate game playing and delays - chemical poisoning, myodil dye and arachnoiditis. This could happen to you
25 Years of misery at the hands of ACC
contains very serious revelations about ACC Private investigators,
ACC demanding $230,000 reparation claiming they had overpaid
when he was paid what was ordered by a high court, and more.
Full Holmes Show segment from a few years ago
Download and view the Holmes Show Video
quotes from the video, this might, or has already happened to you:
ACC said:
"Since your marriage has busted up and looking after 5 children you shouldnt be on ACC you should be on a benefit looking after your children."
"Because I was a father with 5 children and partly cripple social welfare didnt want to know either"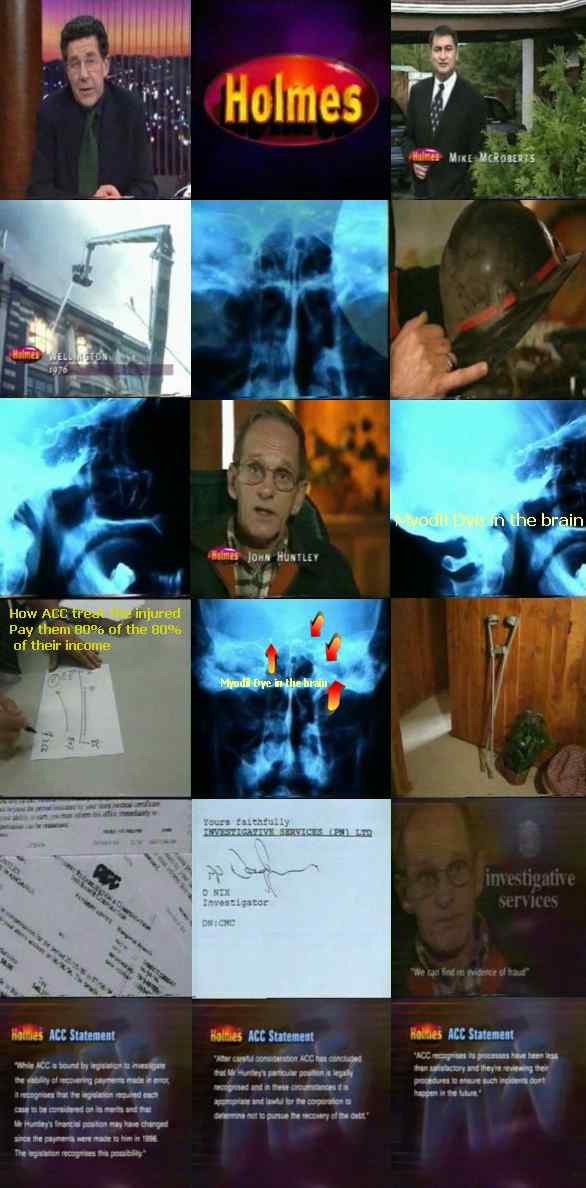 http://www.accforum....-1070935512.jpg
http://www.accforum....-1070935571.jpg
http://www.accforum....-1070935639.jpg